A message from Christie Marie Sheldon:
Many say this is the year of a global spiritual awakening. With this in mind, I have three questions to ask you about your future this year and beyond. Questions so crucial, they could turn your life around in the coming weeks, months and years.
So take a moment to breathe in and clear your mind. Just nod your head if any of these questions resonate with you…
Do you believe your wealth and abundance are directly related to your state of mind and consciousness?
If yes, what if there was a process to enhance your state of mind and consciousness, so from this moment onwards you could improve your ability to attract wealth? Would this interest you?
And if you knew this process only took a few sessions of practice, but would benefit you for the rest of your life… would you make the time for it?
If you said
YES

to all these questions, I have an invitation for you.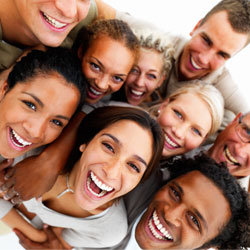 Last June, an intimate group of 400 people joined me on a 3-month online coaching call program called the Unlimited Abundance Program.
During the weekly calls, I used my gifts to work with every participant's energetic frequency. I dived deep into their minds and removed 24 hidden subconscious barriers – use as I call them, Abundance Blocks – that were silently sabotaging their ability to attract wealth. Blocks like "I don't really deserve to be rich", or "Wealthy people are bad" (I'll show you a full list of these blocks further down below, and some of them will surprise you!).
The results of this program were life-changing—but it was only available for a small group, and I got thousands of requests from people who couldn't take part or couldn't afford the $1099 ticket price. Which is why now, I've decided to make this content public.
I'll tell you more about how you fit into this shortly, but first there is something important I need you to understand:
---
When you eliminate your Abundance Blocks, you will…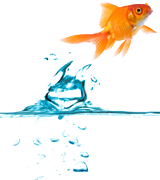 Start feeling newfound passion and motivation to excel in your career, and jump on the opportunities surrounding you. Imagine waking up every morning with that tingly excited feeling to try out a fresh idea at work or explore a new business opportunity.
Experience sudden rushes of creative ideas and even dreams that lead to more abundance, like suddenly realizing a way to reach out to more customers, finding a way to better manage your debt, or discovering a no-brainer investment opportunity that's been under your nose all this time.
Suddenly find yourself living in a state of optimal work-life balance, where you know exactly how much time and energy to invest in your career to make it successful, and when to clock out so your family, friends and hobbies get the attention they deserve.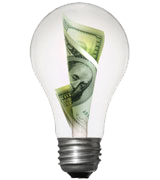 Discover that your attitude towards money has transformed for the better. You're no longer worried about the bills and the mortgage, you're not held back by the "I don't have enough" mentality, and you're never afraid to spoil yourself and your loved ones with good food, nice things and exotic holidays.
Start experiencing serendipitous moments in your everyday life like never before, like finding a surprise check in the mail, meeting your future business partner at a bus stop, or stumbling on a book that turns your life around.
Transform yourself into a catalyst for positive change for the planet by inspiring others with your success and abundance, and having the financial means to support your favorite charities and spark social movements in your community.
Best of all, all these mind shifts, coincidences and opportunities get more and more profound as you continue working on your Abundance Blocks—until eventually, perhaps just months from now, you're enjoying the kind of abundance and wealth you once thought impossible.
Now it's important that you realize there are 24 Abundance Blocks in existence, and your unique life circumstances will determine exactly which ones are affecting you. However…
Even having just
ONE

Abundance Block is enough to completely derail your life.

For example, what if you had an Abundance Block that causes you to believe hard work equals success? You might become the kind of person who works 60, 70, even 80 hours a week. You might come home late every night, and miss countless precious moments with your family and friends. You might even over-exert yourself, and end up in hospital or worse.

You see, when left unchecked, even one single Abundance Block can ruin your life—and what I've found is that most of us have at least half a dozen Abundance Blocks affecting us to varying degrees.

And if just one Abundance Block can do so much damage, think about how a multitude of them could be sabotaging your career, your finances and your life as a whole. Picture how they could be holding you back from your true potential, and the wealth and abundance you deserve.

How do I know so much about all this? Well…
I am an intuitive healer.
Ever since I was a child, I knew I had a special gift. I've always experienced inexplicable bursts of intuition, and have an uncanny ability to see and influence people's energy fields.
I started off helping people in my neighborhood by working on their energy fields. I helped people with back pain, financial problems, relationship problems, even spiritual crises, all by tapping into their energy and removing the blocks holding them back.
To my surprise, the results were consistent and profound – and my reputation began to grow.
Today, I am a fully realized intuitive healer. I've spent the past 20+ years speaking on radio shows, conducting seminars and holding over 25,000 private consultations for my clients, some of whom are renowned political and business leaders.
In this time I've also used my gifts to eliminate my own Abundance Blocks.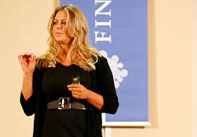 Once upon a time I had barely a dollar to my name. Now I live a lifestyle most people dream of and network with some of the most important people in the world. And I'm committed to using my position of privilege to help the world manifest their ideal realities too.
I tell you all this not to brag, but to show you just how transformational overcoming your Abundance Blocks can be. No matter who you are and what your background is, you CAN do exactly what I've done for myself and thousands of others.
How to permanently remove your Abundance Blocks.
Let me be honest—removing your Abundance Blocks is not something you can do alone. Because even if you know exactly what they are, and even if you make a conscious decision to break free from them…
Your existing energetic frequency and subconscious thought patterns will always, always pull you back to them. Back to square one, back to the same limiting beliefs and behaviours.
That's why the key to liberating yourself from them is to go to the source—the part of your personal energetic field known as your Abundance Frequency.
And that's where I come in. Using my unique gift for tapping into people's energy fields, I've created techniques for accessing your Abundance Frequency and systematically removing all the blockages that are holding it down.
It's a liberating, exhilarating and life-changing process. One that you will experience firsthand when you join me in…
The Unlimited Abundance Home Training Program
A step-by-step guide for eliminating your 24 Abundance Blocks
Available exclusively on this site, the Unlimited Abundance Home Training Program is a multimedia course for eliminating each of your Abundance Blocks, one after the other.
What you get is a complete collection of audio recordings from each of the 24 energy clearing sessions from the original Unlimited Abundance Program. In each session, you'll experience a powerful and immersive process that taps into your energetic frequency, accesses your subconscious mind, and liberates you from a specific Abundance Block.
The program is designed to give you the same transformational energy clearing results as experienced by participants of the original Unlimited Abundance Program—but at a fraction of the price, and without being tied to a preset schedule.
---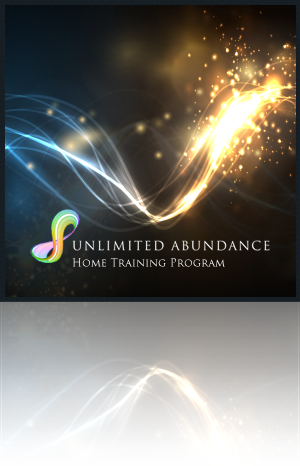 Here Are The 24 Abundance Blocks What Are Holding Back
99% of Entire Population
Each audio session in the Unlimited Abundance Home Training Program focuses on a specific Abundance Block.Here's an explanation for each one:



Abundance Block 1 : Clearing Resistance
Jump start your journey into abundance with a three step system to open your energy fields and begin the clearing process. Highlights include:
Energy 101 – wondering what exactly is energy? Learn what it is and the different ways how you might feel it.
Autopilot Breakdown – identify the 'lies' you have learned in life about money and abundance, so you can start breaking down the subconscious patterns towards wealth that are holding you back.
Light Absorption – learn how to connect yourself to the light; this exercise will help you open up your energetic fields, allowing the energy to flow powerfully through your system during the clearing process.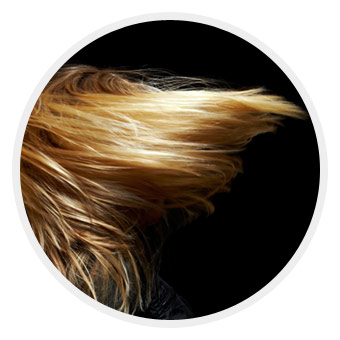 Abundance Block 2 : Clearing doubt and fear
Step into the driver's seat by tuning into your energetic frequencies – allowing you full control in manifesting your abundance. Highlight include:
The 4 types of Energy – understand the different energies and how to tune into them; so you can tap into the right one at the right time.
"Cross Purposes" – do you ever find yourself worrying about not being good / smart / creative enough? Nip those worries in the bud by learning how to eliminate the blockages causing doubt and self neglect.
Alignment to Universal Power – learn the energy statements that will clear out the cross purposes blocking your ability to manifest what you want. With these niggling doubts out of the picture, you're free to start effortlessly achieving anything you desire.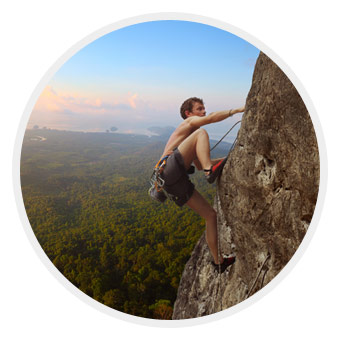 Abundance Block 3 : Clearing the fear of change
Start eliminating the energies cluttering your system – it's time for a fresh start, making space for abundance energies to flow in. Highlights include:
Learning to Let Go – start overcoming subconscious fear of change. It sounds like a no-brainer, but it's surprising how deep rooted this fear can be without you being aware of it. When you embrace change on all levels, you release yourself from beliefs holding back your abundance.
Weeding the Roots – identify your 3 big stumbling blocks to change, including the issues you are avoiding and those keeping you disconnected from source. Identifying your root energy blocks early will give you instant relief from the heaviest energies blocking your abundance.
Spring Cleaning – clear the root energy blocks that are holding you back from positive change. The same way you might get the don a pair of rubber gloves and set to work on your home, this allows you to 'clear all the underlying junk' for a fresh start.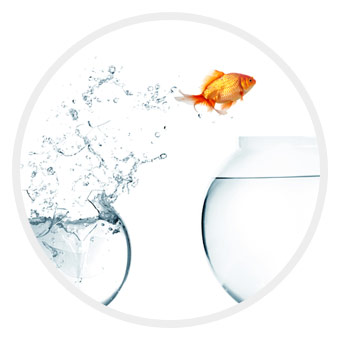 Abundance Block 4 : Clearing money zapping decisions
Avoid choices that drain your abundance – lift up and enter your Growth Cycle, the state of being that allows you to live life at your optimum level. Highlights include:
Vibrating Reality – be guided through the impact of living only the energies and vibrations that you wish to be in the future, enabling you to vibrate at the optimum frequency to attract abundance.
"What would it take" Technique – after clearing out the energy that isn't flowing the way you need, this exercise will fill you up with the good stuff – light, loving, grateful energy.
MoJo Motor – Open up your 'Growth Unrealized' energy field to let new ideas, creativity and inspiration start flowing in.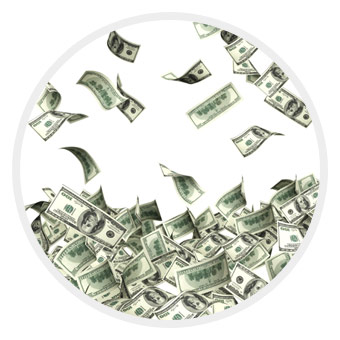 Abundance Block 5 : Clearing fear of growth
Begin sowing the seeds to grow your abundance. Like an acorn carefully planted and watered will transform into an oak tree, your wealth will develop the same way. Highlights include:
Green Buds Meditation – a guided meditation that will reveal how your wealth garden is growing now and what your future garden has in store. This one is exciting!
Three Plot Tending – figure out what seeds you want to plant and nurture in your future garden, focusing on 3 specific plots: Life, Love and Money.
Bountiful Bloom Technique – learn a method that you can use to fill your garden up with love, light, abundance and the future you want.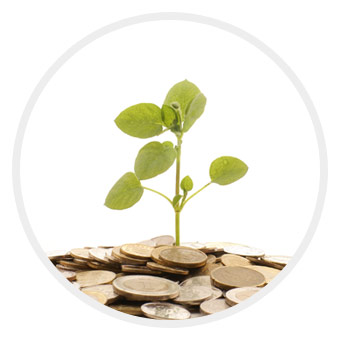 Abundance Block 6 : Clearing fear of success
Become a landscape gardener for your own abundance. Identify how you want your garden to evolve and flourish into a space that makes you joyful. Highlights include:
Expanding your plot – learn the connection between your garden and your Vision Board so you're equipped with the tools to cultivate your ideal life.
Enter the Secret Garden – gain an understanding of what true life purpose really is – unlocking the key to what makes you happy.
Spirituality gardening – understand the connection between your spirituality and source garden plot, with steps allowing you to evolve your spirituality and connection to divine right service.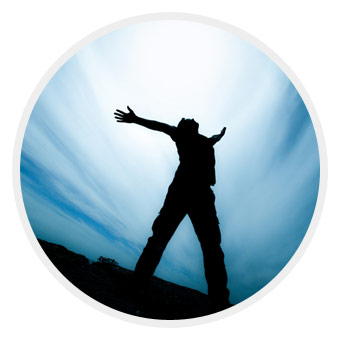 Abundance Block 7 : Clearing fear of rejection
Take hold of the tools that allow you to shape, grow and cultivate your own wealth in any direction you can imagine. Highlights include:
Jail Break-Out – energy statements that will help you clear the baggage of the day so you can break liberate yourself from your old restrictions and be free to make new meaningful connections.
The study of Self Expression – learn how to make your mark in the world in the way you want, and be perceived as who you want to be.
Fertilizing Relationship Plots – rip up the weeds, dig up the plot, plant some seeds and fertilize your relationship garden. Whether it be lovers, family or colleagues – identify the relationships that bring you profit and those that suck energy away from you.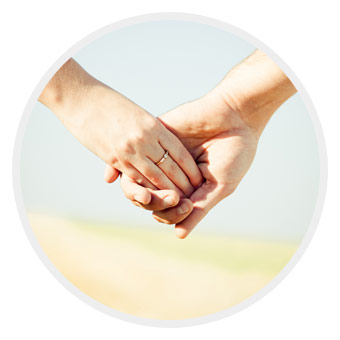 Abundance Block 8 : Clearing fear of numbers
Get to the exact place you've always dreamed of, where you live life in the way you love. Highlights include:
Intuitive Connection – a mini meditation to check in with your wealth garden, allowing you to see what's changed during the last 3 sessions.
Your Magic Number – figure out the number, or amount of money, you want to live the life you've been dreaming of.
Planting the Beanstalk – your magic number is within your grasp (no matter how big!) – start mapping out the steps you need to take to achieve it.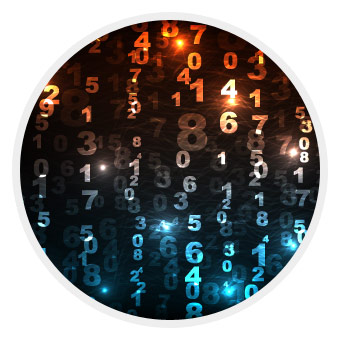 Abundance Block 9 : Clearing indecision
Eliminate common obstacles along the way by adopting key techniques that increase your capacity for abundance:
Living from Choice – discover if you are living from choice or living from reaction, and the implications of both on your abundance.
Beating Overwhelm – when manifesting so much abundance, it's normal to feel a bit overwhelmed. So here we'll work on your plan of actions to relieve you from this. With a clear plan in place, you can relax knowing that all your goals are achievable with specific action steps.
Speed Manifesting – speed up the smooth sailing by learning the two different ways to manifest your plan, allowing you to breeze through the action steps to achieve your goals quickly and effortlessly.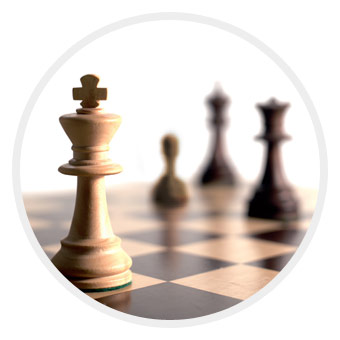 Abundance Block 10 : Clearing feeling stuck
Make sure you're actually living what you value in your daily life. Many of us don't, even though we think we do. Highlights include:
Blasting 'stuckness' – clear out all remaining energy blocks with a quick but deep guided clearing. This keeps the energy of change flowing strong so you stay on track whilst manifesting your abundance goals.
Value Alignment – work on the unconscious programming that causes you to live life out of alignment with your values. For example, maybe you value your free time but you're working 80 hours a week. Can you see how those stories don't really match?
Values within Manifesting – assess whether you hold loving energy towards manifesting abundance, and clear any blocks you might have surround this so you can manifest the life of your dreams.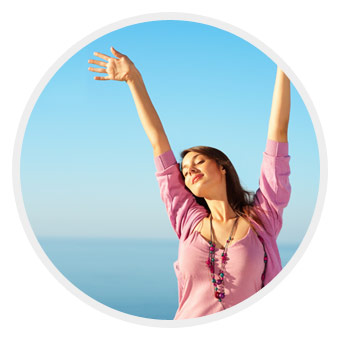 Abundance Block 11 : Getting clear on your values
Work on matching the vibrational alignment of what you truly desire so you can get to your destination faster. Highlights include:
Creating a Pathway – identify the values you want to be living and map out the steps towards it. By creating your pathway, you are actively flowing your energy along this route.
Shifting the Junk – as you create your path, you'll encounter blockages getting in your way. We'll get all that junk, the stuff that blocks you, cleared so you can walk right down that path you created to what to want and value.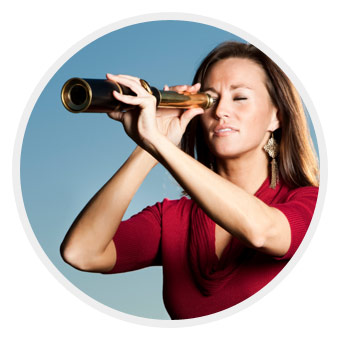 Abundance Block 12 : Getting clear on the future
Stop the crazy cycles of stopping yourself you even get started. Highlights include:
Shadow Blasting – learn the power of getting over things, so you can live easily instead of always standing in the shadow of life's problem.
The Psychic You – tap into your own psychic abilities and get the tools for perceiving your own future. Being in tune with who you really are, combined with the power of foresight, is a deadly weapon against blockages holding back your abundance.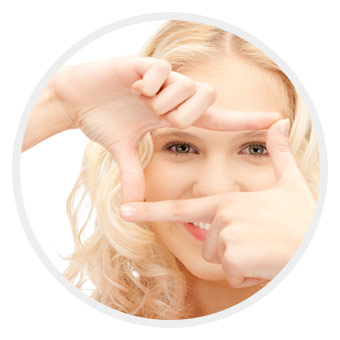 Abundance Block 13 : Clear clutter
Imagine a new future where you can see through the messiness that life throws at us to really see what to do. Highlights include:
Take on Clutter – your life is cluttered with hundreds of options; find out if your cluttered life, messy finances, full e-mail inbox and emotional clutter is affecting your manifestations so you can

TAKE

ACTION

against it.
Freedom Release – learn de-cluttering techniques and begin releasing and clearing the binds that clutter your finances, emotions and life. Feel the weight melt off your shoulders!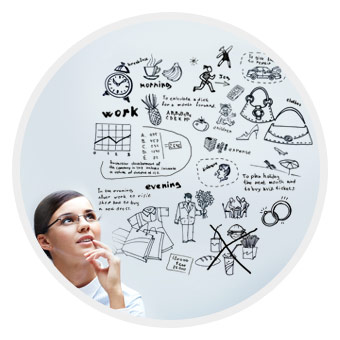 Abundance Block 14 : Clear family blocks
Ready for the big leap? Cover the places where you are blocked in making the connection to your happiest future reality. Highlights include:
The Waiting Game – overcome some of the most common blocks to dreaming big, like the waiting for your happiness to come to you on the horizon

BEFORE

you take action to get it.
Particle Flowdom – clear the reasons why your particle flow is slow and get your body's energy on board with your big dreams, as powerful energy is the key to personal freedom, financial freedom, the freedom to share your love and your life.
Forget Normal – get to the truth behind 'weirdness' so you can live a life entirely free and on your own terms. By the end you'll be saying, "Why be normal?"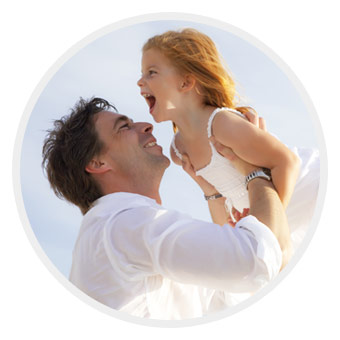 Abundance Block 15 : Clear blame
Locate the exact patterns and programs that blip you off your life path… then work to crush them. Highlights include:
The Blame Game – if you're placing blame, you're giving away your power. Analyze why you do that, how you it, and clear the blockage so fault fabrication is a thing of your past.
Inner Sabotage – learn the key characteristic you have that bends your reality, plus liberate yourself into empowerment by learning how to uproot the little weed called Shame that can creep up and grow.
Secret Energy – money has a secret energy…. learn what this is and how to tap into it to benefit you and your abundance.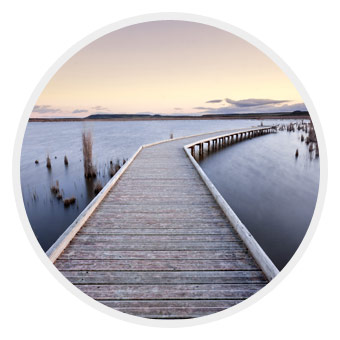 Abundance Block 16 : Discover the ultimate you
Allow the perfect you to shine through. Michelangelo said, after looking at a piece of marble, that he envisioned the perfect result or model in his heart before he unleashed it.  You too, have the perfect 'you' inside yourself waiting to shine. Highlights include:
Energetic Model Self – meet the

REAL

you; discover the characteristics of your true self and unlock all the skills he / she has.
Open Access Technique – learn how to access and open your heart to the new life forming inside you… allowing you to ask your new Energetic Model Self anything you want, and get answers.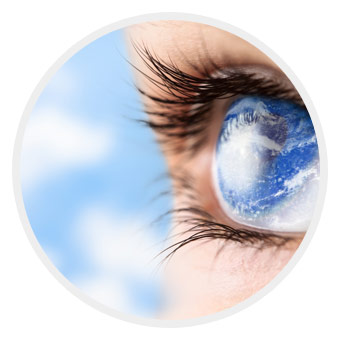 Abundance Block 17 : Generate your future self
Establish yourself as an infinite being with infinite potentials ahead, so you can move forwards confidently and powerfully. Highlights include:
Vibrational Shift – connect to the light and enter a high energy place, making it easier to manifest your heart's desires by raising your vibrations to the levels of Love or Above and Unlimited Abundance.
Imagine Generator – be guided through the process of using your Imagine Generator to help your Future Self see what incredible things are in store for you.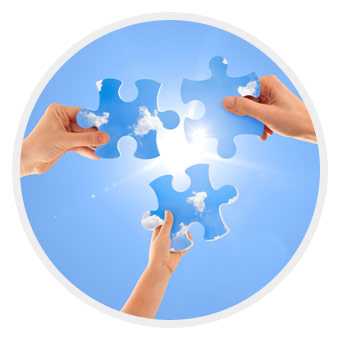 Abundance Block 18 : Turning Blocks into profits
Investigate the blocks that are convincing you to stay away from opportunities every time they show up. Highlights include:
Personal Profit and Loss – start being an accountant with the personal business that is

YOU

and get a gauge of where you're excelling and where you need serious work.
Number Crushing – learn how knowing the numbers of your financial map can be used to completely crush energy blocks and unlock the bank.
Millionaire Make-up – based on where energy blocks lay, see what type of Millionaire you will manifest in your being, one with tons of cash or tons of toys!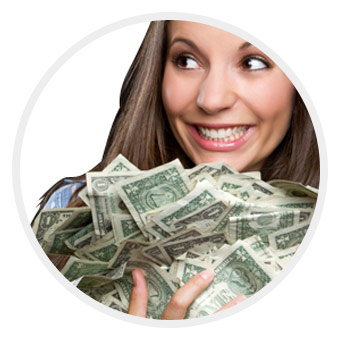 Abundance Block 19 : Clearing self sabotage
Destroy those doubts about Secrets and Lies so you can just take empowered action. Highlights include:
The Truth Behind Truth – guide your soul to a vibration of truth where you will know for sure that whatever you face in life is authentic, empowering and real for your heart.
Karmic Kommand – grab a hold of your karmic debt and learn how you can start reshaping it to pave a more positive path for your future.
Debriefed Beliefs – clear beliefs that may have been programmed around Secrets and Lies, and uncover the real gold hiding under feelings of skepticism.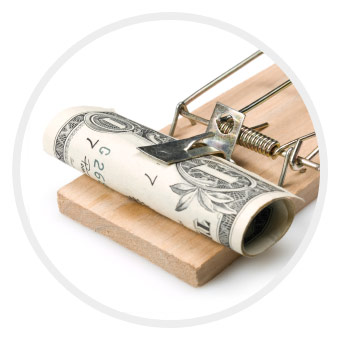 Abundance Block 20 : Clearing lack of self worth
Let the love flow into your life, and learn how the love you received as a child is impacting your current bank account. Highlights include:
A Mothers Hug – the biggest impact to your current financial state could go back to when you were hugged as a kid. Learn how love, or lack there of it, from your parent can be influencing you today.
Love Gaps – a tool to fill in the empty areas of yourself that we're lacking love as a child. This technique will turn those voided spaces, into powerful new channels for money to flow.
Soul Showering – use source energy to fill your body with love that you may not have been able to receive throughout your life.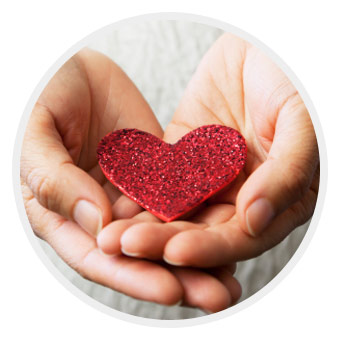 Abundance Block 21 : Clearing your financial mess
Stop fearing the potential of messing up and use change as a way to create blessings in life. Highlights include:
Facing 'Messy' Fears – the fear of "Messing Up" can be blocking energy that is putting you in a negative energy loop. Learn the changes that will allow you to move beyond your "Mess ups" to start experiencing "Bless Ups".
Giveth & Taketh – accessing the prefect balancing point between giving and taking that will open a fire-hose of abundance inside you.
'Tall Poppy Syndrome' – find that little person inside and tell it to hit the road. By keeping yourself small to consider other peoples confront zone, you are actually messing things up for yourself and others.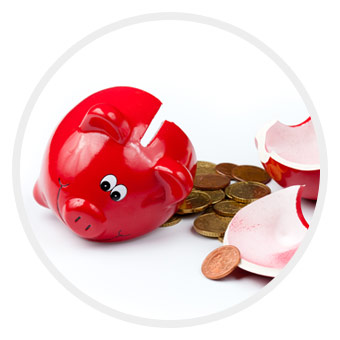 Abundance Block 22 : Clearing financial illusions
Make sure your illusions about money aren't keeping you from a magical future. Highlights include:
The Monetary Magic Show – are you living in a world of monetary illusion? Discover if money matters have been hiding in the dark, and learn how to uncover them for your audience.
Investigate your Investments – take a look into your approach to investing, and an easy way to uncover the truth of whether your money is in the right places.
Psychic Spending – start spending your money with an eye to the future, and align the outflow of money with future inflows of happiness, riches and fiscal fortitude.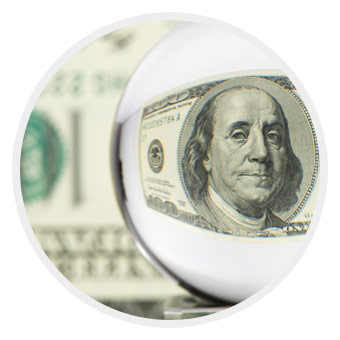 Abundance Block 23 : Clearing the fear of scarcity
Smash away fear of scarcity to regain the flow for receiving and giving energy. Highlights include:
Generosity Gifting – explore how the energy of generosity can help you live in a place of 'enough…' and start giving the gift of you!
Your Vessel of Light – by filling yourself up with light and life, see how abundance and generosity are a simple matter of turning on your inner light switch.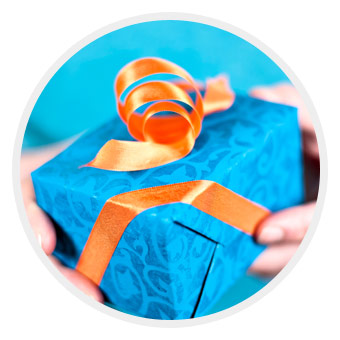 Abundance Block 24 : Clearing blocks to welcoming abundance
Cultivate the talents inside that will let you get paid for just being YOU. Highlights include:
Unearth Hidden Talents – dig deep inside yourself to find what hidden talents you've been neglecting that could contribute to a higher income and happier days.
Contribution Corralling – Take the talents you've unearthed and find out what new ways you can now contribute to the world
Your Money Maxim- finally realize the purpose of money in your life, and see how the combination of income and intention can create powerful results in the world.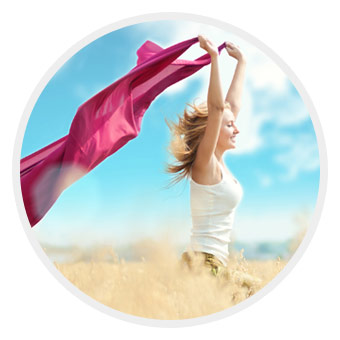 4 ways the Unlimited Abundance Home Training Program will transform you.
Immersive energy balancing.
This isn't your everyday home training program. As a psychic and a healer, my gift is working with a person's energy fields—and during each session, I use a series of techniques that allow me to address these issues.
I will start by creating a mold of the perfect energy template that has already been liberated from the specific Abundance Block we're targeting. I further enhance this mould by injecting positive beliefs and attributes into it, before infusing it in you through a set of specific steps.
The result is instant energetic transformation, with little to no effort on your part—and trust me, it will leave your mind and body feeling absolutely rejuvenated. The beauty of this technique is fact it works perfectly even through audio recordings (in fact most of my clients who've experienced the best results were long-distance ones).
---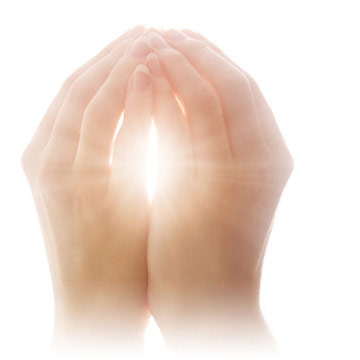 ---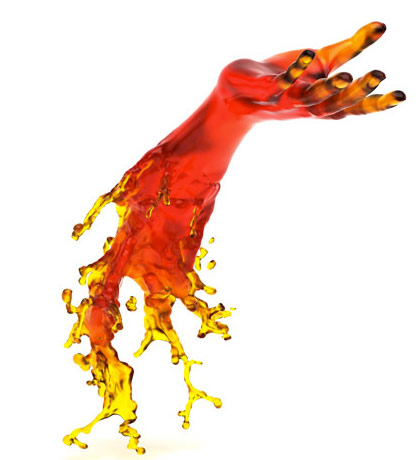 An exclusive selection of my most powerful Energetic Tools.
Over the years, I've developed and perfected dozens of Energetic Tools that can easily and quickly spark profound changes in anyone's energetic frequency. No experience and virtually no effort is required on your part.
The Unlimited Abundance Home Training Program guides you through a handpicked selection of my most effective Energetic Tools. Bear in mind that these are advanced tools originally designed for expensive personal consultations, which means you won't find them anywhere else.
From never-before-seen immersive guided meditations to fascinating exercises that dive deep into your subconscious mind, using these Energetic Tools will make you one of the few people in the world to experience the highest possible level of energy healing—and the transformational benefits that come with it.
Best of all, once you learn these tools, you'll be able to practice them by yourself for the rest of your life and draw on them whenever you need a dose of energy healing.
Truly transformational results.
400 people took part in the original Unlimited Abundance Program, and a huge majority of them have reported massive positive improvements in their wealth and sense of purpose.
This, alongside the thousands of successful clients I've worked with over the years, is what makes me so confident that you'll experience these results too. All you need to do is listen to the easy instructions in each audio recording, and relax as I condition your energy fields for a lifetime of abundance.
---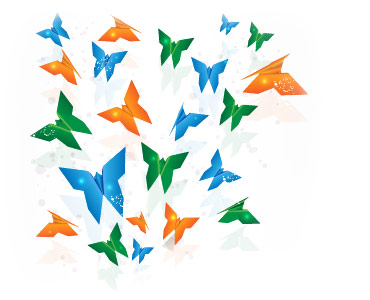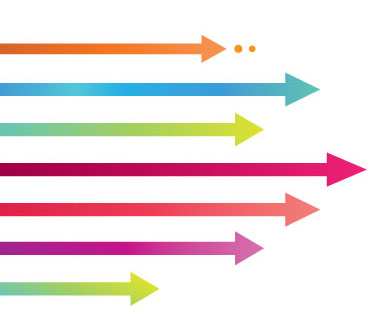 Sessions you'll look forward to.
I strongly believe that the more relaxed and happy you are, the better the results you'll get. That's why the Unlimited Abundance Home Training Program is designed to be an experience you'll genuinely enjoy – a highlight of your day instead of a chore.
Spend a few minutes listening to the audios in the morning, before you go to bed, or even during your lunch break. You're free to do it at your own pace, and for the most part all you need to do is relax and listen to my voice as I work on your energy field. As I do so, you'll feel rushes of positive emotions and sensations coursing through your body and mind (some people describe it as being like a 'spiritual orgasm'!).
Here is what others are saying after receiving an energy clearing session from Christie:
---
Here's what previous students wrote in to say…
How your surroundings silently influence you.
Abundance Blocks could come from anywhere—your parents, your mentors, your friends, the media and the government. For example…
As a child, did you ever hear your parents complaining about "greedy" and "unethical" rich people, and how the government always sides with them instead of the masses?
Did you ever hear that line from the Bible saying it's harder for a rich man to enter heaven than for a camel to pass through the eye of a needle?
Have you ever watched a movie, listened to a song or read an article that calls money "the root of all evil"?
In high school or college, were you ever told that working hard is the only key to success?
Silently, sneakily, these influences latch onto your subconscious mind, and form Abundance Blocks in you.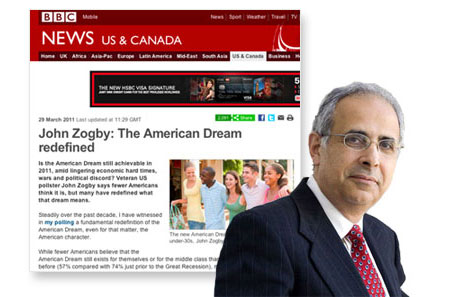 And the result is in plain sight. Many of us are saddled with a subconscious fear towards money, because somewhere deep down inside, we relate it to greed and evil. Some of us spend way too much time at work, thinking back-breaking work is the only path to success. We overlook opportunities, we're often too afraid to invest, we always second-guess ourselves… the list goes on and on.
In fact statistics show that Abundance Blocks hold us back even further when left unchecked. In 1990, researcher John Zogby found that 14% of adults were actually making less than what they earned in their previous jobs. Since March 2011, that figure has since increased to a staggering 35%.
Now look at your personal financial circumstances. How much do you think Abundance Blocks are holding you back right now?
Are you growing by 10 percent each year?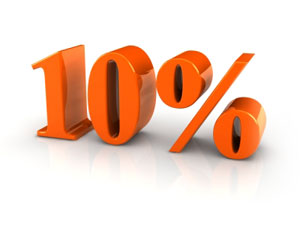 It's common knowledge that to be considered financially healthy, your income should increase by at least 10 percent each year—both to combat inflation, and to reward you with a progressively better standard of living.
Why? Because think about it. The longer you spend in a career, the better you should become at it. If you work in sales, for example, you should only get better at persuading customers and closing deals. You should be getting more creatives ideas and inspiration to grow your customer base. And on the side, your investments should be growing too.
So the big question is, are you achieving this? Or are your Abundance Blocks holding you back?
Here's a simple tool to give you an idea of where you stand: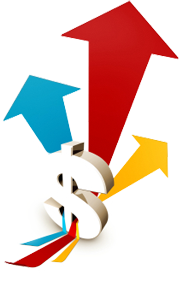 (Please use numerical values
and avoid commas.)
Your yearly income right now should be:
?
The conclusion is simple: if you're not earning what you should be, your Abundance Frequency needs to be fixed. Fast. And if you are, who's to say you couldn't be earning even more?
Buy yourself a better life.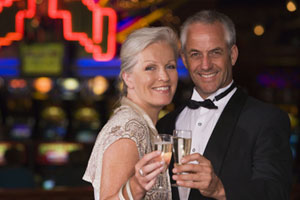 Do you ever feel overwhelmed? Does it sometimes feel like the job, the kids, the errands and all your responsibilities are pulling you in a dozen different directions?
If you answered yes, it's a sure sign that your Abundance Blocks are wreaking havoc on your life. Because if they weren't, you'd have more than enough time for yourself and the people that matter to you.
Abundant people have the wealth to buy their time and freedom, which means they're liberated from stressful and unfulfilling tasks like a boring 9 – 5 job. And this is precisely what the Unlimited Abundance Home Training Program will help you accomplish.
Let me make this easy for you.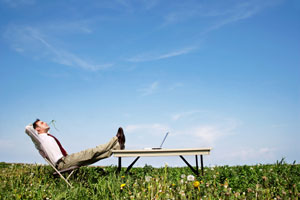 When's the last time you made the wrong financial decision? Went after the wrong career? Pursued the wrong business idea? Chickened out from investing or spending when you should have?
How much time and money has an unhealthy wealth mindset really cost you?
When you overcome your Abundance Blocks, you'd save years of your life and tens, maybe hundreds of thousands of dollars by never having to repeat these mistakes ever gain.
My mission is to help you get there – which is why…
I'm making this as affordable as possible.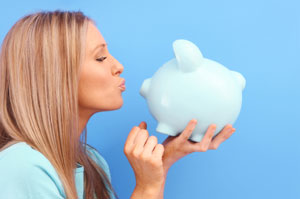 Participants of the original Unlimited Abundance Program paid $1099 for their spots. But I was only able to accept 400 people, and I was forced to turn away thousands.
But as we're entering a new phase of global spiritual awakening, I've decided to make this content available to everyone… at a fraction of the price.
The Unlimited Abundance Home Training Program gives you the exact same content and the exact same results—but because it's not a live session, it's also a lot more affordable.
Imagine having an instinct for abundance.
Imagine knowing exactly where to invest your money for maximum returns. Imagine knowing exactly what you should spend on, and when you should spend it. The Unlimited Abundance Program helps you awaken your money intuition, so you can always, always make confident financial decisions. No more financial headaches, no more wondering if you made the right choice.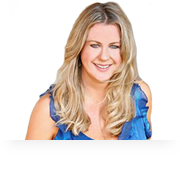 How my intuition saved me from financial disaster
I've been investing in the stock market for years. Just a few weeks before the infamous stock market crash of 2008, I received an intuitive message that it was time to pay attention to my money. I then decided to pull my money out of the market, and advised my investor friends to do the same. Countless people lost millions upon millions of dollars in that crash – and if it wasn't for my intuition, I'd be in the same boat.
Let me make you a promise: The Unlimited Abundance Program will sharpen your money intuition so profoundly, that you'll be able to make back your investment within just the first month. And from there on after, you'll spend the rest of your life making accurate, confident and lucrative financial decisions, whether you decide to invest in property or the stock market, start a business, or even just save.
The Unlimited Abundance Program Triple Guarantee.
3 distinct guarantees for your total satisfaction and peace of mind.
1. Quality.
You'll notice the highest level of quality in every aspect of this program, from the detailed and structured way each technique and lesson is delivered, to the highly personalized attention, right down to the audio clarity of the call. Everything you're about to learn has been researched, practiced and perfected over 15 years, with over 10,000 people.
2. Results.
Upon beginning the Unlimited Abundance Program, you'll notice profound financial changes that will only get better in the coming days, weeks and months. Your attitude towards money will change. You'll be more inspired at work. Serendipitous coincidences will manifest. And out of thin air you'll get new creative ideas to make money, grow your business and even get out of debt.
3. Impact on your life.
The Unlimited Abundance Program is growing, even if it's been stagnant for years. Your debts will shrink. You'll be happier and more productive at work. And you'll have the financial ability to spark positive change in your community and the world.
I stick by my promises. If for any unlikely reason Unlimited Abundance Home Training Program doesn't live up to any of these three promises, just drop me an email. You can opt for a prompt and courteous refund within 30 days from the date when the program starts.
The path to your abundant life starts with a decision.
Now that this opportunity has been made public, will you seize it?
Will you liberate yourself from your Abundance Blocks, and reward yourself and your loved ones with a life of affluence, freedom and contribution?
Or will you miss the boat and choose a life of financial mediocrity, where money is a constant worry, financial mistakes keep getting in the way of success, and your full potential is never realized?
If you're ready to make a commitment, I'm ready to help you through every step of the way. Let's make this moment right now your abundance turning point.
---

Christie Marie Sheldon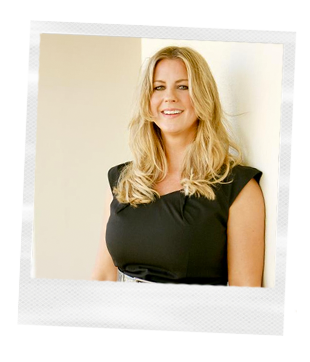 Don't decide now… Take All The Time You Need and Try the Unlimited Abundance Program For a Full 30 Days.
If You're Not Satisfied, You Can Get A Full Refund Within 30 Days
Unlimited Abundance Program
with Christie Marie Sheldon
---
Order now to get instant access
---
Payment Plan Option
Flexible payment options for you to get access to the program risk free for 30 days
---
$599
$159
($159 billed monthly for 4 months for a total of $636)
Add to Cart
Single Payment Option
Get instant access to the full program with one payment
---
$1099
$595
---
Add to Cart
---
For your security, all orders are processed on a secured server
---
Please note that if your billing address is based in EU, VAT charges will apply accordingly
---
---
Here is what Christie`s students have to say
---
" I've gotten more results from this program than any other"

Christie is amazing. I've gotten more results from this program than any other. I've used a lot of EFT, however this program has cleared more and done it faster.

I'd love to learn how to see and feel energy the way Christie does. I believe everyone needs this program who is not on the path of enlightenment.

It is an amazing program and I recommend it to anyone open to it.

Cynthia Keister

,
"I am truly grateful"

My goal for using Unlimited Abundance was to eliminate blocks/limiting beliefs that are holding me back from achieving my true potential as a wealthy, abundant human being. I am loving it, it makes sense and I am noticing small little things showing up in my life, this is rewarding and encouraging.
I am happy and grateful to myself for having jumped on the opportunity to purhase it, and am grateful to Christie that she has put together such a brilliant system to aid others in eliminating their blocks to success. I haven't finished the course yet but am loving every minute of it.

I am finding little things are happening but lots of them, things are happening quite fast and. I have repeated the lessons quite a few times to make sure blocks and lies are gone for good. I feel my life and my health have certainly benefited.

I am truly grateful!

Karen Powell

,
"It is life changing"

So far since starting the course just before Christmas I have had some money show up. Firstly I was given a 10% pay rise which far exceeds the industry average in this current economic climate. Secondly I mentioned my successful lazer surgery to a friend who mentioned it to her friend who had it done herself and gave my name and said i had recommended her. I got a cheque of £ 50.00 for the referal. Totally unexpected.

My family all live in London some 200 miles away, I usually end up going to see them as its more convenient. Not having visited me for over a year my dad decided to come up this weekend with one of my brothers, despite the fact that I'll be visiting them next weekend. He gave me a cheque for £5000.00 and the £60.00 to get something nice for my self with.

Apart from the financial manifestations, the energies in my home feel my ligher and peaceful due to clearing out my clutter. Being positive and optimistic is now becoming the norm rather than a struggle.

Thank you Christie so much for Love and Above and Unlimited Abundance. It is life changing!!!

Lila Halai

,
"I am loving the Unlimited Abundance program!"

I had a very strong feeling that this course would take me in the right direction. Though I thought this would help me in the way I have dealt with financial issues, I find that this course is doing much more. It has turned on "light bulbs" as to how my life regarding money got to this point, and I've been able to resolve many issues from my past that I didn't even know were haunting me.

I feel much lighter and happier as I've been able to identify and let go of negative anchors that have been holding me back. I am confident that as I continue, I will see more and more progress and results.

The principles and techniques Christie teaches can absolutely help no matter what we are facing. As she took us through certain exercises, I found layers of negativity begin to fall off. I didn't even remember or realize that past events from growing up were related to how I viewed money. Not only do the techniques help in abundance attitudes, it relieves the anchors of old wounds.

I am loving the Unlimited Abundance program! It's helping me in every area of my life, including my relationships with my family, friends, and God.

Cheryl

,
"Since I began my journey with Christie and Unlimited Abundance I have received $200,000.00 "

Christie Marie Sheldon has fantastic energy! I first saw a video of her online and was so impressed by how strong and bright her aura was as well as the playful quality about her. Her programs looked FUN as well as informative and life changing. I knew I had to try one of them!

I bought both the Unlimited Abundance program and Love or Above. I can't thank Christie enough for both programs. I return to the Unlimited Abundance program just about every week since my purchase simply for how good I feel afterwards. Who knew that I had so much to clear? Christie left no stone unturned as to all the beliefs that hold us back and GOT RID OF THEM!

Since I began my journey with Christie and Unlimited Abundance I have received $200,000.00! Yes, that's right, $200,000.00 and I only purchased the program two months ago! My financial planner informed me a few weeks ago that after a total loss of my income for 2008 and 2009, my investment account has reaped the benefits of the market upturn in 2010 and 2011, creating an additional $200,000.00 gain in my account. Cha ching! Thanks Christie!

Better than that though is the NEW ME! All the good stuff that Christie re-programmed into my belief system has created true unlimited abundance. I think, feel and behave from a new perspective and I'm no longer afraid to be "a little weird". Buy Unlimited Abundance and allow Christie to create magic in your life! Hugs Christie!!!

I would and have recommended Christie's program to anyone and everyone. Unfortunately many people think it's "too good to be true" and won't take the leap of faith and purchase the program. Their loss, big time!
"This is the most important and incredible program that an individual could be involved with"

My health has improved instantly – after listening to the first webinar; I have reunited with an estranged sister and my financial abundance is starting to clear. I know and feel that this is the most important and incredible program that an individual could be involved with. My family members and many friends have now been involved in this and part of my intent is to be able to fund this program for as many families as possible. I have been involved as a practitioner, in the fields of Energy Frequency healing and Life Mentoring for 50 years and in all that time have never come across a program as powerful as Christie and her Abundance and Love or Above programs. I feel that it is urgent and imperative for people to work with this program before they do anything else… then everything else will work !!

Marrienne de Blois

,

Ohau, North Island,

New Zealand
"I received a completely unexpected

MAJOR

blessing!"

I've absolutely loved the Unlimited Abundance program! I immediately started having a lot of small abundance blessings, but then, one month after doing the clearings, I received a completely unexpected MAJOR blessing!

My husband and I were in a serious car accident four years ago. He was in a coma, and in the hospital, for 2 months. We racked up a huge amount of debt because of his head injury and have been paying $2200 a month to get it paid off. We still have three years of payments to go, and it has made our finances very tight. So, while listening to your program, I decided I needed to manifest enough money to get the debt paid off.

A few days ago, a lady from my husband's work called him right out of the blue, and told him that because he was over 59 years old, he could take out all of the retirement he's accrued to date. We were under the impression that he had to retire to get any of it. It totals $80,000, and we need about $82,00 to get our debt paid off. So, we now have an $80,000 check on the way! We were so excited that we both jumped up and down!
"I'm happier, calmer inside and have so much more fun with everything"

I've spent so many years "working" on myself with great results. I'm now healthy, strong, mentally and physically, learning and growing all the time. It's all coming together….except money. All the money I had is gone and all the avenues to replace it never got results. So I asked for "the next step, the way to move through these financial blocks easily and quickly". I already know about Christie Marie Sheldon and her phenomenal work. Two days after I made my request to the Universe I heard her on a webinar talking about the program she was offering and my body lit up. I got chills, I got excited. I KNEW this was my answer. So, I ordered the program and got on it. I'm recently back in sales. Since I started listening 2 weeks ago I've sold the last 6 out of 7 clients, EASILY. Two of them literally told me at our first meeting" I'm going with you, let's hurry up and get this done". My relationships with my clients are so much easier, more fun, lighter. We've had many things for sale at home as we're cleaning out our life. What wasn't selling for weeks sold in days after I started the clearing. The new stuff we're posting is gone in a couple days easily, instead of the weeks or no responses before. We've been looking for a new roommate. After a month of running ads and interviewing with no results we got our IDEAL roommate last week. I am freer in my interactions with others, I'm happier, calmer inside and have so much more fun with everything.
Don't decide now… Take All The Time You Need and Try the Unlimited Abundance Program For a Full 30 Days.
If You're Not Satisfied, You Can Get A Full Refund Within 30 Days
Unlimited Abundance Program
with Christie Marie Sheldon
---
Order now to get instant access
---
Payment Plan Option
Flexible payment options for you to get access to the program risk free for 30 days
---
$599
$159
($159 billed monthly for 4 months for a total of $636)
Add to Cart
Single Payment Option
Get instant access to the full program with one payment
---
$1099
$595
---
Add to Cart
---
For your security, all orders are processed on a secured server
---
Please note that if your billing address is based in EU, VAT charges will apply accordingly
---
---
Frequently Asked Questions
---
---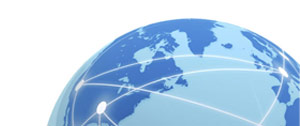 World-class training from a world-class expert
Christie Marie Sheldon is a highly demanded global expert who's worked with over 10,000 clients in the past 15 years. This program lets you experience her unique energy clearing method from the comfort of your living room.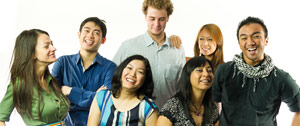 Heroic Customer Support
Need help with ordering, getting this program on your iPod or advice on where to start? Our heroic Customer Happiness Managers are here to help – days, weeks, months, even years after you've bought the program.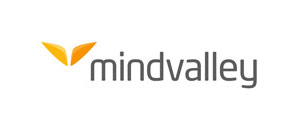 Proudly published by Mindvalley
Mindvalley is the online publishing company behind some of the biggest personal growth programs on the internet. We publish only the hottest content in the industry – and we've been voted World's Most Democratic Workplace 6 years running.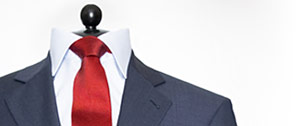 An experience tailor-made for you
You're a busy person with your own unique set of challenges. That's why the Unlimited Abundance Home Training Program is designed to complement your life, not restrict it. Study at your own pace, and study the parts of the program that resonate with you most. You'll still experience breakthrough results.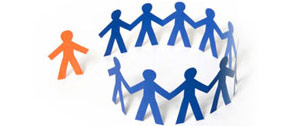 A vibrant global community
Connect with thousands in the Unlimited Abundance community through our Facebook fan page and private online membership area. Questions, stories, meditation tips, marriage proposals – it's your community, so say what you want!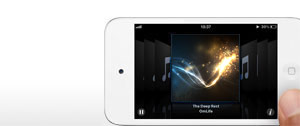 Gorgeous on your iPod
Each audio session is engineered for seamless playback on your iPod, iPad or any other multimedia player. Plus our One Click Download technology lets you transfer every audio to your multimedia player as easy as 1-2-3.
In accordance with the latest FTC guidelines, we want to make it explicitly clear that the customer letters we have received are based on the unique experiences and circumstances of a few people only. We cannot promise that you will experience similar benefits from using our product. The generally expected performance of The Unlimited Abundance Program in regards to any specific disease has not been scientifically validated and we cannot and will not make any promises in regards to any miracle cures.