Meet Christie Marie Sheldon, author of the Unlimited Abundance program
"Ever since I was a child I knew I had a special gift—people around me were aware of it too. It all started when I began seeing bursts of intuition in my head, which I used to make a variety of predictions about upcoming events."
Christie Marie Sheldon is a fully realized intuitive healer and author, committed to using her gift to help people eliminate their energy blocks, raise their vibrations and manifest their ideal realities.
Throughout her career she has helped many people around the world attract abundance into their lives during private sessions. Now, to reach out and touch even more lives, Christie has teamed up with Mindvalley to create Unlimited Abundance—a home training program designed to help you clear you abundance blocks and attract wealth and happiness into your life.
The Unlimited Abundance program is tailored to help you identify the psychological blocks, or "Abundance Blocks", that prevent you from attracting what you want in life.
The program contains 25 energy clearing sessions that will be able to identify which of them are blocking YOU from living the abundant life you deserve.
Christie is also the author of the Love or Above program.
---
In September, 2011 Christie Marie Sheldon took part in a live event. We asked some of the attendees what they think about Christie and her programs.
Proudly published by Mindvalley Media.
Mindvalley spreads game-changing ideas in fields like entrepreneurship, spiritual growth, parenting and more. The kind of ideas that mainstream education often ignores.
We scour the globe for authors, trainers and visionaries with transformational messages, which we then take mainstream through our optimized marketing processes. Our mission is to touch 1 billion lives by being a new kind of publishing company: one that merges experimental technology, engaging artistry and conscious marketing to build passionate tribes around the causes we support.
Marketing is Mindvalley's first passion, our second is work culture.
We're constantly experimenting with new ways of growing, inspiring and delighting our people. For instance what happens when employees are given an hour a day to spend on their personal growth? What if company meetings are banned and replaced with "Awesomeness Reports"? How do people react to random treats throughout the week, like massages in our Meditation Room and inspiring poems on their desks?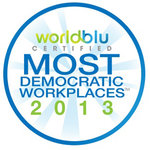 Mindvalley strives to be one of the world's top workplaces, and today we attract talent from over 32 countries. Our efforts have earned us a spot on WorldBlu's List of Most Democratic Workplaces for five years running. We recently also made the Game Changers 500 list—a selection of visionary organizations that are reinventing the world and redefining the rules of business.
We invite you to learn more about Mindvalley and join our tribe—whether it's as an author, a customer or an employee.
---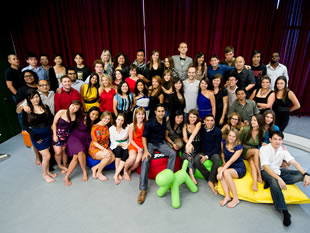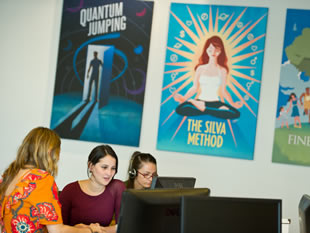 About Us
We connect authors with the internet generation. But it's our unique culture, more than anything else, that makes Mindvalley what it is. Over the past four years we've won accolades for creating one of the most unique and desirable work cultures in the world.
Planet First
We're on a mission to bring enlightened ideas to 1 billion lives. But as we do so, we place a firm emphasis on running a business in a way that's good for the world. From saving the Amazon rainforest to bringing new standards of workplace culture in developing countries, Mindvalley puts the planet first.
Careers
Imagine collaborating with some of the smartest, craziest, most passionate people on the planet… learning the freshest, most innovative ideas in the world of marketing and personal growth. Ready for a new challenge? We're hiring all year round.